Courses
Brown, Blue, Green, Short Green, Light Green, Orange, Yellow, White
Courses close: 15:00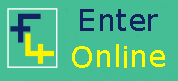 Final Details updated - minor changes to risks and hazards. (see below) 
Entry fees:
Beginner and Novice courses (Orange, Yellow, White) £3 per map. i.e. a family of 4 using one map pays £3.
All other courses:
 - Adult £12
 - Adult BOF member online £9 (closing date 6 Oct)
 - Adult BOF member entry on the day £11
 - Under 25 £5
Timing device hire (Emit card)
 - Adult £1.50
 - Under 25 free
Facilities:
Tom's Food Wagon
Ultrasport
Toilets
If you're going, interested in going or even want to promote the event to friends and family, go to the event on Facebook. 
50% discount for club members who help on the day. Please email peterjdavis [at] gmail.com (Pete) if you are available to help.